Conservation in New York and North Jersey with AMC
Welcome to the Conservation web page of the Appalachian Mountain Club New York-North Jersey Chapter. The Chapter promotes conservation efforts in New York and New Jersey and supports AMC Club-wide conservation efforts. We encourage local advocacy such as writing to elected officials and attending town meetings, employ members' expertise and enthusiasm for conservation work at Chapter level, and promote conservation awareness as an integral part of Chapter-organized recreational activities.
The chapter covers an area containing unique ecosystems created by the Hudson River as well as the nation's largest city and a diverse population.
The Conservation Committee welcomes comments, suggestions, and insights from AMC members on conservation matters affecting New York and New Jersey. We are David Hartree (chair), Carrie Ho, Praveen Mahedran, Dawn Riley, Henry Schreiber, and Jade Tollis. Contact us at conservation@amc-ny.org.
What Can You Do to Promote Conservation
Confronting climate change and other challenges can seem like a daunting task, but there's a lot you can do as an individual. Get started today:
Take Action Locally
Make your voice heard on pressing conservation issues such as transportation alternatives and clean energy by contacting elected representatives. Use the large orange Action Items links below to generate pre-filled emails to decision makers. You can also use the messages as phone call scripts. Check back here every few weeks for new action items and let us know what you're concerned about by emailing conservation@amc-ny.org.
Liberty State Park is an oasis in Jersey City, the second most populous city in New Jersey. It provides recreation for local residents and visitors from further away, and also provides habitation for wildlife. The park has trails for hiking, biking, nature walks, a playground, and areas for fishing and crabbing.
Since opening June 14th 1976 there have been many attempts to take some of the 1,221 acre parkland for commercial use. The most recent is a proposal to lease the Craven Point section, a haven for wildlife, environmental education, and nature explorers to a private luxury golf club for three holes. It was thought that this issue was settled in 2018 when the Department of Environmental Protection rejected this privatization plan.
There is an act, the Liberty State Park Protection Act, under consideration by the New Jersey legislature, which would protect the park, including Craven Point, from privatization and commercial development. However, lobbyists are attempting to have Craven Point exempt from its protection. Your help is needed to protect the park and Craven Point. Write to your legislators now, telling them to fully support the Liberty State Park Protection Act without any exemptions, the only way to end privatization threats.
---
Call on New York's Governor Cuomo To sign on to the Transportation and Climate Initiative Program Memorandum of Understanding.
Transportation is the largest source of greenhouse gas (GHG) emissions. New York has a very aggressive climate change law, the Climate Leadership and Community Protection Act, requiring the state to achieve carbon-neutrality by 2050. While the act would create a plan to look at the transportation sector, New York has an opportunity to act now and sign on to the Transportation and Climate Initiative Program memorandum of understanding. Several other states have already signed on to make transportation in their states cleaner. Tell Governor Cuomo now that we need him to sign the TCI Memorandum of Understanding.
Related to this, you can read below about the Climate and Transportation Initiative and TCI for NY and also view a video about AMC's Net Zero Initiative.
---
Call on New Jersey's Governor Murphy To sign on to the Transportation and Climate Initiative Program Memorandum of Understanding.
New Jersey has a goal of reducing carbon emissions by 80% by 2050. Almost half of those emissions come from transportation. The state is implementing programs to electrify transportation, but even more needs to be done. New Jersey should sign the Transportation and Climate Initiative Program Memorandum of Understanding, joining several other states which have already signed. Tell Governor Murphy now that we need him to sign it now!.
Related to this, you can read below about the Climate and Transportation Initiative and also view a video about AMC's Net Zero Initiative.
---
With the signing of this bill, New Jersey now has what some consider to be the strongest measure against single-use plastics in the nation.
Single-use plastics become litter on our streets. They take up a large amount of landfills. They go into our waterways and eventually into oceans, where they remain. Most plastics do not disappear over a period of time – they just beak into smaller pieces. The manufacture and transportation of plastic bags and paper bags contributes to air pollution and climate change…
This law addresses part of the plastics pollution problem by prohibiting food service businesses from giving customers single-use plastic bags and polystyrene food containers. The bans apply to a variety of businesses, including restaurants, convenience stores, food trucks, movie theaters, and grocery stores that are 2,500 square feet or larger. Grocery stores specifically would be prohibited from giving paper bags to customers.
What bags are exempt?
Reusable plastic carryout bags with stitched handles
Bags used solely for uncooked meat, fish, or poultry
Bags used solely for loose items such as fruits, vegetables, nuts, coffee, grains, baked goods, candy, greeting cards, flowers or small hardware
Bags used solely to contain live animals, such as fish
Bags used solely to contain food sliced or prepared to order, including soup or hot food
A laundry, dry cleaning, or garment bag
Bags carrying prescription drugs
A newspaper bag
Some additional items will be exempt until 2024.
More information on single-use plastics can be found here.
---
New Jersey has laws to protect the health of its residents and the environment; yet many water systems contain carcinogens, many residents have health issue due to air quality, and New Jersey has more Supefund sites than any other state. New Jersey residents deserve to have an even higher level of protection of their health and the environment through an amendment to the state constitution, the Green Amendment.
Tell you local senate and assembly members to vote for this amendment, ACR80/SCR30 .
You can read the proposed amendment here. The Environmental Protection Agency has a list of superfund sites by state here.
---
In the News
Executive Order on Climate – 30X30 – On January 27, President Biden issued a far reaching Executive Order on Climate with ambitious environmental and conservation goals. Among the many areas within this Executive Order is a section (216 – Conserving Our Nation's Lands and Waters) to support "30X30" i.e. protection of at least 30% of the countries land and water by 2030. Why is this important? Under the pressures of population growth, increasing consumption, habitat destruction, and rising temperatures, species have been disappearing alarmingly fast, going extinct at 100 to 1,000 times the normal rate seen over the past millions of years. In a major May 2019 biodiversity report the UN warned that 1 million species are at risk of extinction across the world. To protect biodiversity and mitigate climate change impacts, ambitious conservation goals are necessary to fight climate change and to protect the estimated one million species at risk of going extinct. When done well, protected areas provide durable and equitable benefits to people, biodiversity, and habitats.
---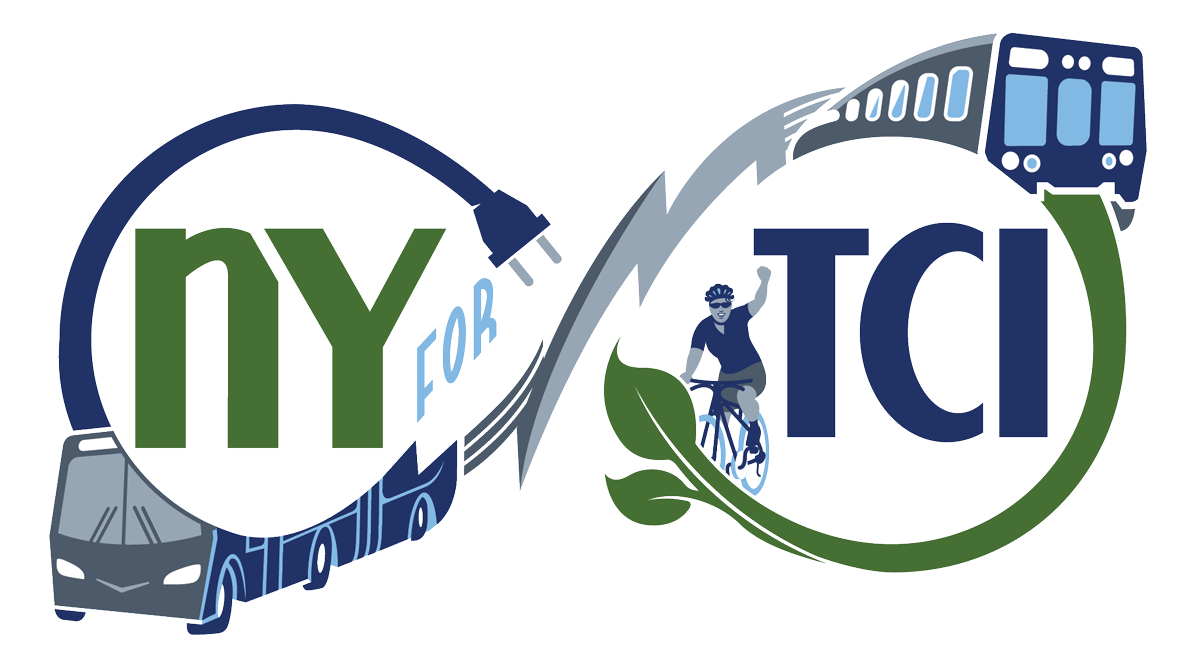 Appalachian Mountain Club Joins NY for TCI – NY for TCI is a campaign of environmental, business, and health groups focused on achieving equitable, sustainable, and accessible transportation options in New York State through the multistate Transportation and Climate Initiative (TCI). The AMC is one of 70 members of this coalition which on November 23, sent a letter to Governor Cuomo urging him to take a lead on the Transportation and Climate Initiative (TCI).
Transportation is a large contributor to the total amount of greenhouse gas emissions (GHG). By participating in TCI, New York would go a long way towards meeting it goals under the Leadership and Community Protection Act. This law requires New York to reduce economy-wide greenhouse gas emissions 40% by 2030 and no less than 85% by 2050 from 1990 levels.
See below in Learn More for additional information about TCI.
---
Environmental Justice – On September 18, New Jersey Governor Phil Murphy has signed a first-of-its-kind bill to provide Environmental Justice. This law requires the Department of Environmental Protection to evaluate cumulative environmental and public health stressors of certain facilities (for example, incinerators, resource recovery facilities, etc.) on overburdened communities when reviewing certain permit applications. Overburdened communities are defined as those where 35% of the households qualify as low-income, or 40% of households are minority, or 40% of households have limited English proficiency.

The bill states
historically, New Jersey's low-income communities and communities of color have been subject to a disproportionately high number of environmental and public health stressors, including pollution from numerous industrial, commercial, and governmental facilities located in those communities; that, as a result, residents in the State's overburdened communities have suffered from increased adverse health effects including, but not limited to, asthma, cancer, elevated blood lead levels, cardiovascular disease, and developmental disorders; that children are especially vulnerable to the adverse health effects caused by exposure to pollution, and that such health effects may severely limit a child's potential for future success; that the adverse effects caused by pollution impede the growth, stability, and long-term well-being of individuals and families living in overburdened communities; that the legacy of siting sources of pollution in overburdened communities continues to pose a threat to the health, well-being, and economic success of the State's most vulnerable residents; and that it is past time for the State to correct this historical injustice
Read about the legislation here.
Learn More
---
Leave No Trace
You've probably heard the phrases "Carry In, Carry Out" or "Take only photographs, leave only footprints". They're part of the larger Leave No Trace movement that you can join! The AMC partners with the Leave No Trace Center for Outdoor Ethics to provide several different workshops and courses, from basic awareness to Master Educator. Start now by taking a 45 minute Online Awareness Course.
---
Transportation and Climate Initiative
The Transportation and Climate Initiative (TCI) is a collaborative program of several northeastern and mid-Atlantic states and the District of Columbia. Its purpose is to develop the clean energy economy by coordinating policies and programs among the jurisdictions that will improve the efficiency of transportation and thereby reduce carbon emissions.
The goals of TCI include:
reducing carbon dioxide (CO2) emissions from the transportation sector
improving air quality and public health, increasing resilience to the impacts of climate change, and providing more affordable access to clean transportation choices
promoting local economic opportunity and creating high quality jobs
maximizing the efficiency of the multi-jurisdictional program to ensure greater benefits
advancing equity for communities overburdened by pollution and underserved by the transportation system
Participating jurisdictions would pay for their investment in clean transportation by imposing a market-based limit on pollution, known as cap and invest. Jurisdictions would set an overall limit of pollution. Transportation fuel distributors would be required to purchase allowances based on their emissions in auctions run by the states. The total number of allowances offered would decrease each year, which ensures that overall emissions go down. The TCI proposal builds on the Regional Greenhouse Gas Initiative (RGGI) that has been successful in reducing carbon emissions in the Northeast and Mid-Atlantic region from power plants.
Some examples of investments that could be funded by cap and invest are:
Improving the reliability of public transportation
Repairing existing roads and bridges and making transportation infrastructure more resilient to climate change
Expanding high speed internet for rural and low-income communities
Electrifying school buses and transit buses
Providing bus rapid transit and developing new bus routes in suburban and rural communities
Electrifying port and freight facilities
Expanding safe bike lanes, walking trails, and sidewalks
Providing consumer rebates for electric and low-emission vehicles
Developing interstate electric vehicle charging corridors
Offering incentives for continued telecommuting to reduce congestion
On December 21 the Governors of Connecticut, Massachusetts, and Rhode Island, and the Mayor of Washington, DC, signed TCI's Memorandum of Understanding (mou). This is a major step which commits those jurisdictions to actually implement their TCI programs. While the other participants in TCI (including New Jersey and New York) have not yet signed the mou, some or all might do so.
Get up to speed by exploring TCI's website to learn more, watching a video that explains the TCI initiative, and reading what the AMC has written about cleaner transportation solutions.